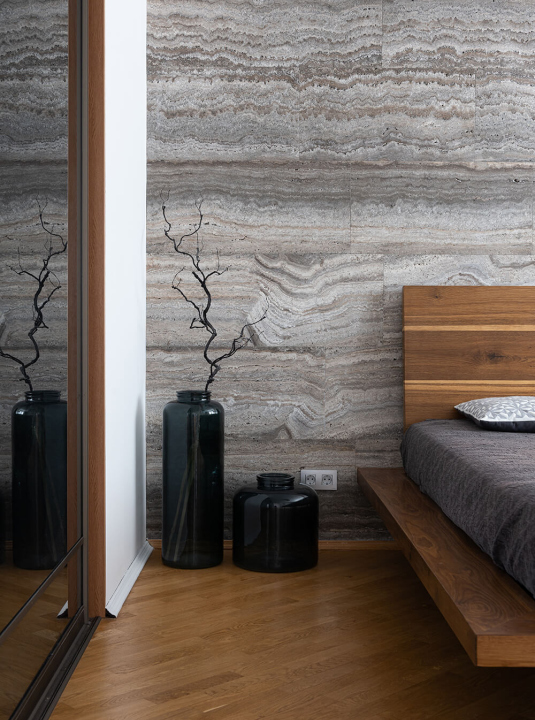 Oak floors are widely used due to their unique properties. This type of floor is one of the most high-quality choices for a home, an office or commercial  premises. Engineered oak boards feature a solid structure and are therefore durable. These floors are considered valuable not only for longevity, but also for their distinctive, timeless design. Oak flooring helps to create an aesthetic and stylish interior, giving it more warmth, cosiness and naturalness.
The selection of oak planks is extremely wide, so you can choose the most suitable for your needs and your preferred design. Properly selected flooring will affect the overall image of the interior, thus, it is worth considering different aspects when choosing. It is advisable to take into account the desired pattern, shade, the necessary dimensions, the type and type of processing and finishing. In the Staki range you can choose from different types of oak boards: Select, Natur, Nature, Rustic A and Rustic B. We hope that at Staki you will discover the floor of your dreams that will delight you and serve for years to come.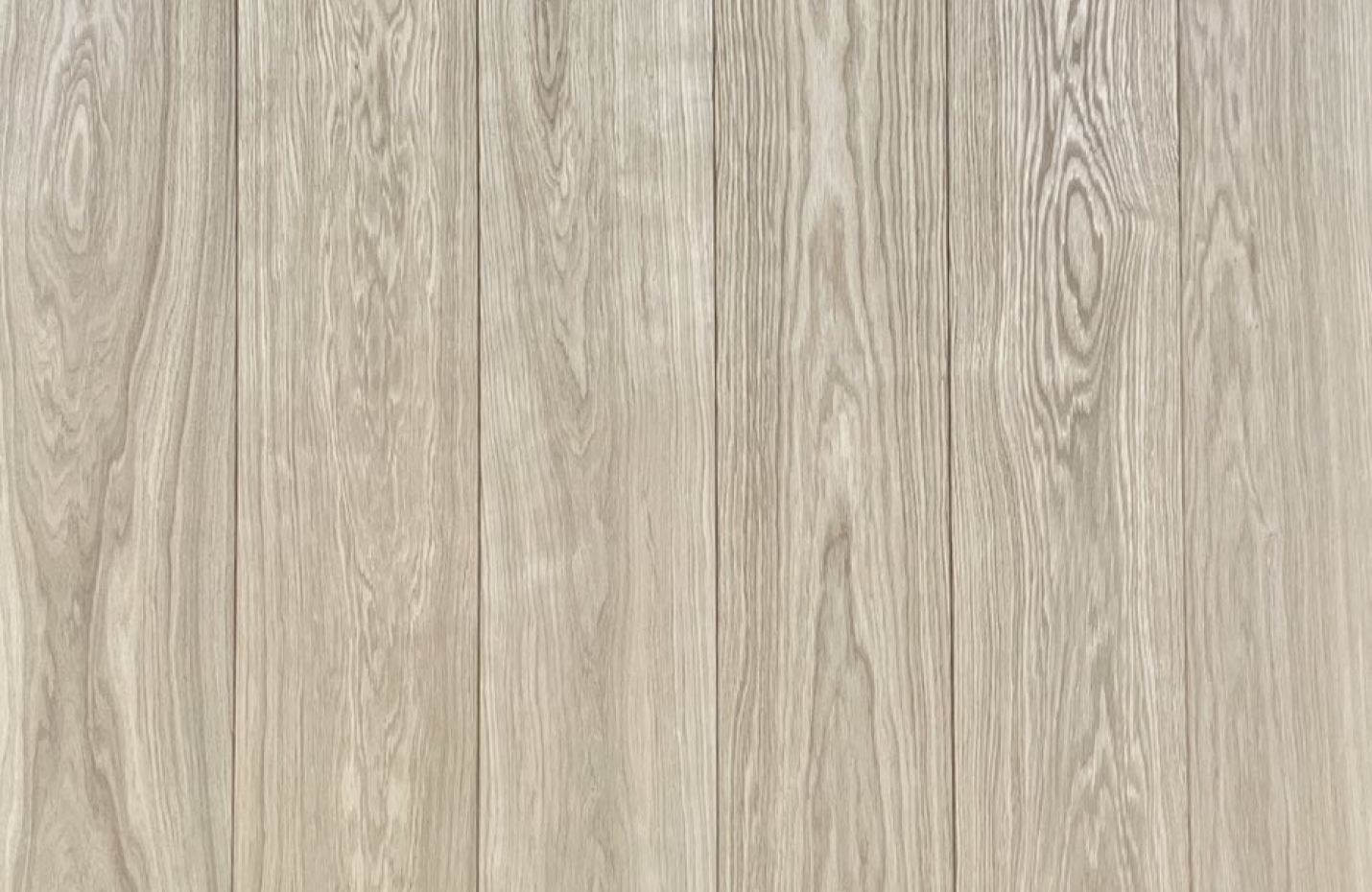 Select
Select is an exclusive type of oak boards without knots, so depending on the chosen shade, it can help emphasise the advantages of the interior, and reveal textures. The Select grade is made up of prime grade oak planks, which will undoubtedly give your home more aesthetics and integrity, while the high quality of the product will help to create an impression of luxury. This type of oak flooring is particularly suitable for living rooms and bedrooms. It will not only look stylish, but will also add a touch of elegance to your home.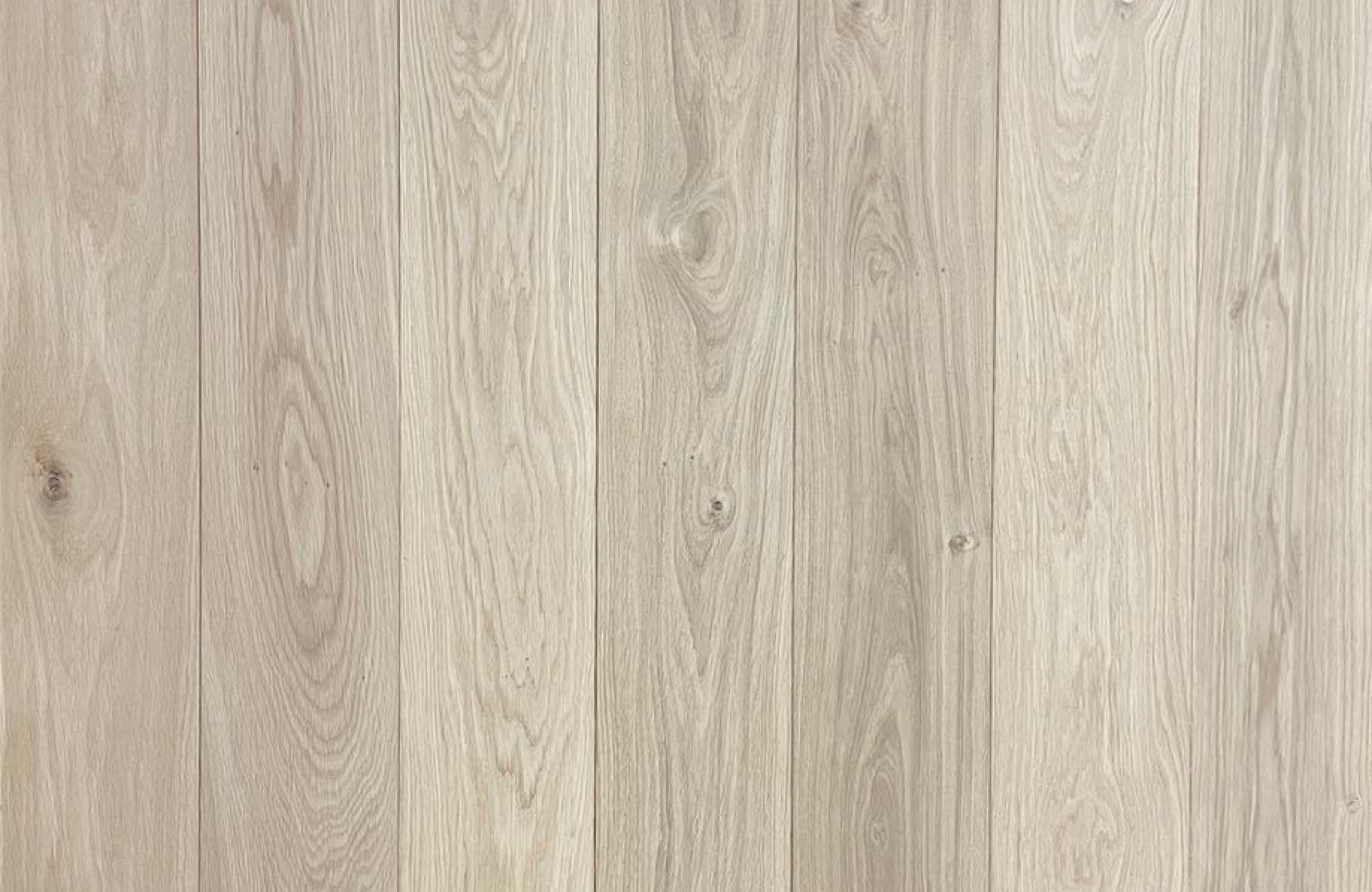 Natur
Natur oak parquet features small, fine knot pattern and elegant design. This type of oak board is characterised by its colour uniformity, which will help to accentuate the key design elements in your home. Natur grade looks particularly attractive when choosing both lighter and darker shades, so you can choose the most suitable for your home interior. Due to its versatility, this type of oak flooring can be adapted to different types of interior designs.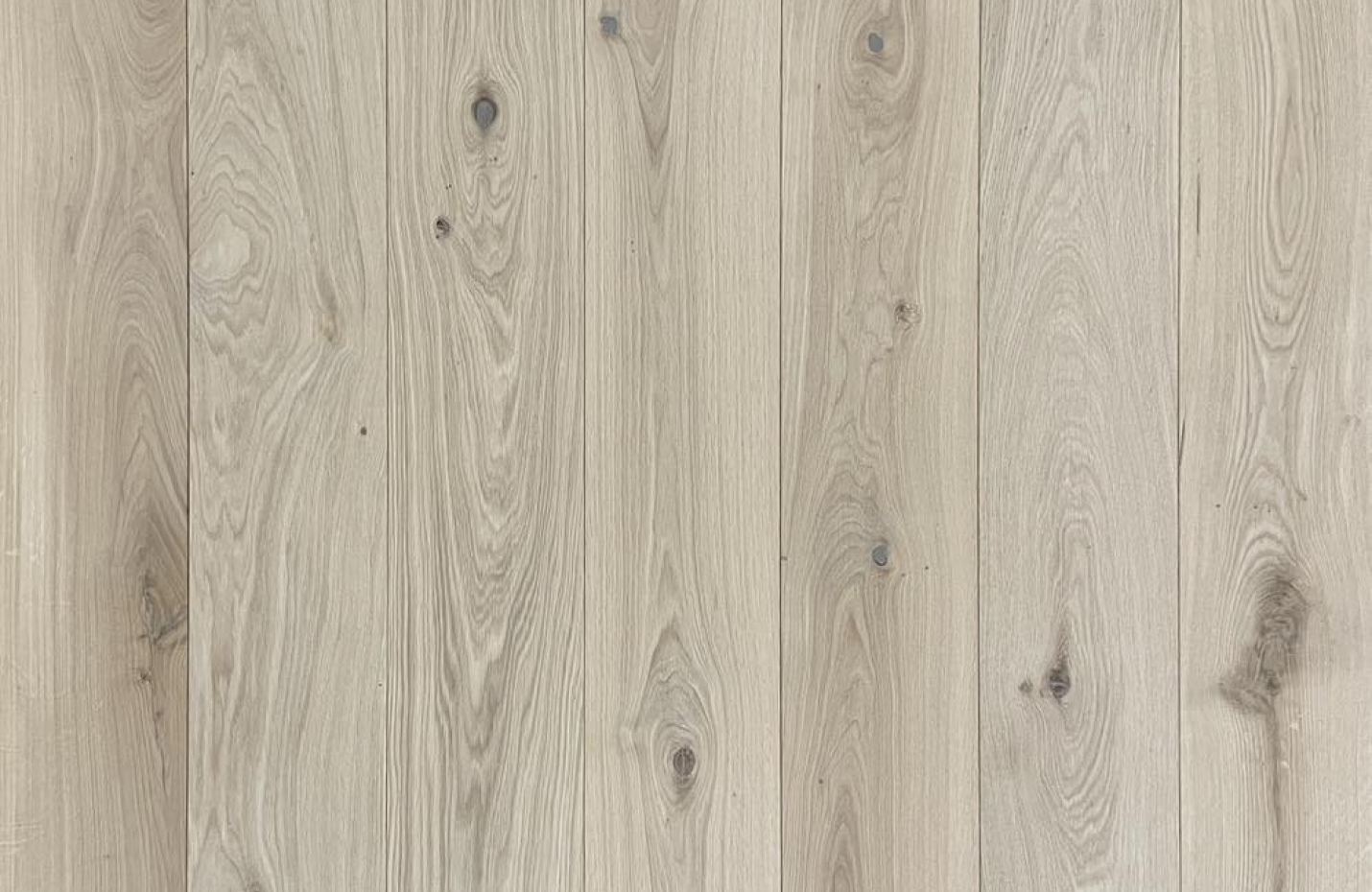 Nature (Mix Natur+Rustic A)
Nature (Mix Natur + Rustic A) grade  features a slightly denser knot pattern, thus giving the floor a distinctive feel, but maintaining the natural shade and design of the wood. Oak boards of this type are a great choice for those who want to combine subtle luxury with naturalness in their home. Nature grade oak boards can be applied in both the office and in various home areas: bedroom, living room, guest or work room. It is not only a stylish interior detail, but also a good investment in a long-term solution.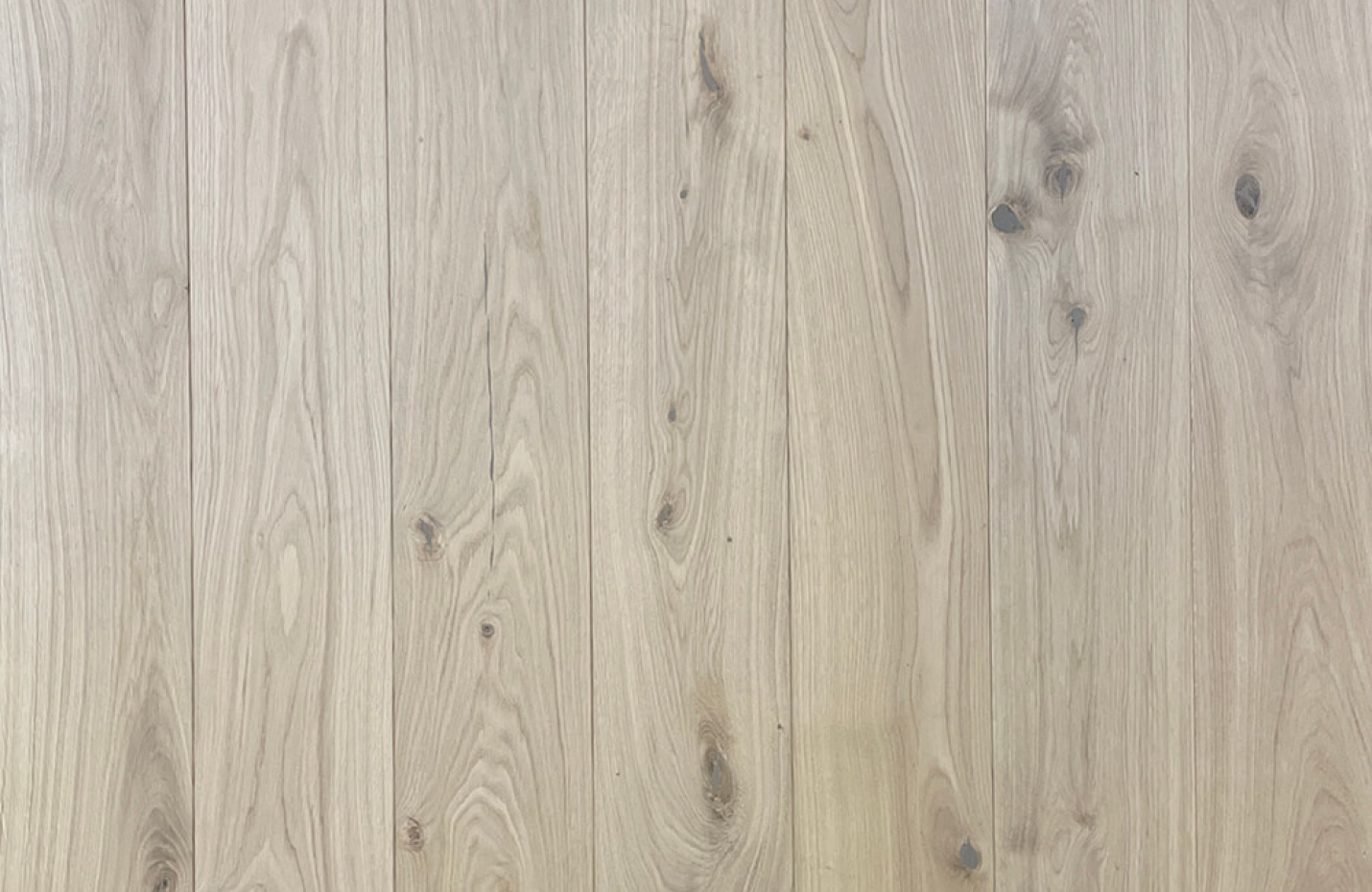 Rustic A
Rustic A grade, also called expressive oak, reflect the style of timeless classic. This type of oak boards has knotted wood texture, and more pronounced changes in the structure of wood. This type of oak floor has exceptional design. Natural motifs in the interior are a rather common choice, so with Rustic A grade you can achieve the desired result. This grade is most suitable for those who appreciate naturalness and want a more distinct interesting accent in their home interior.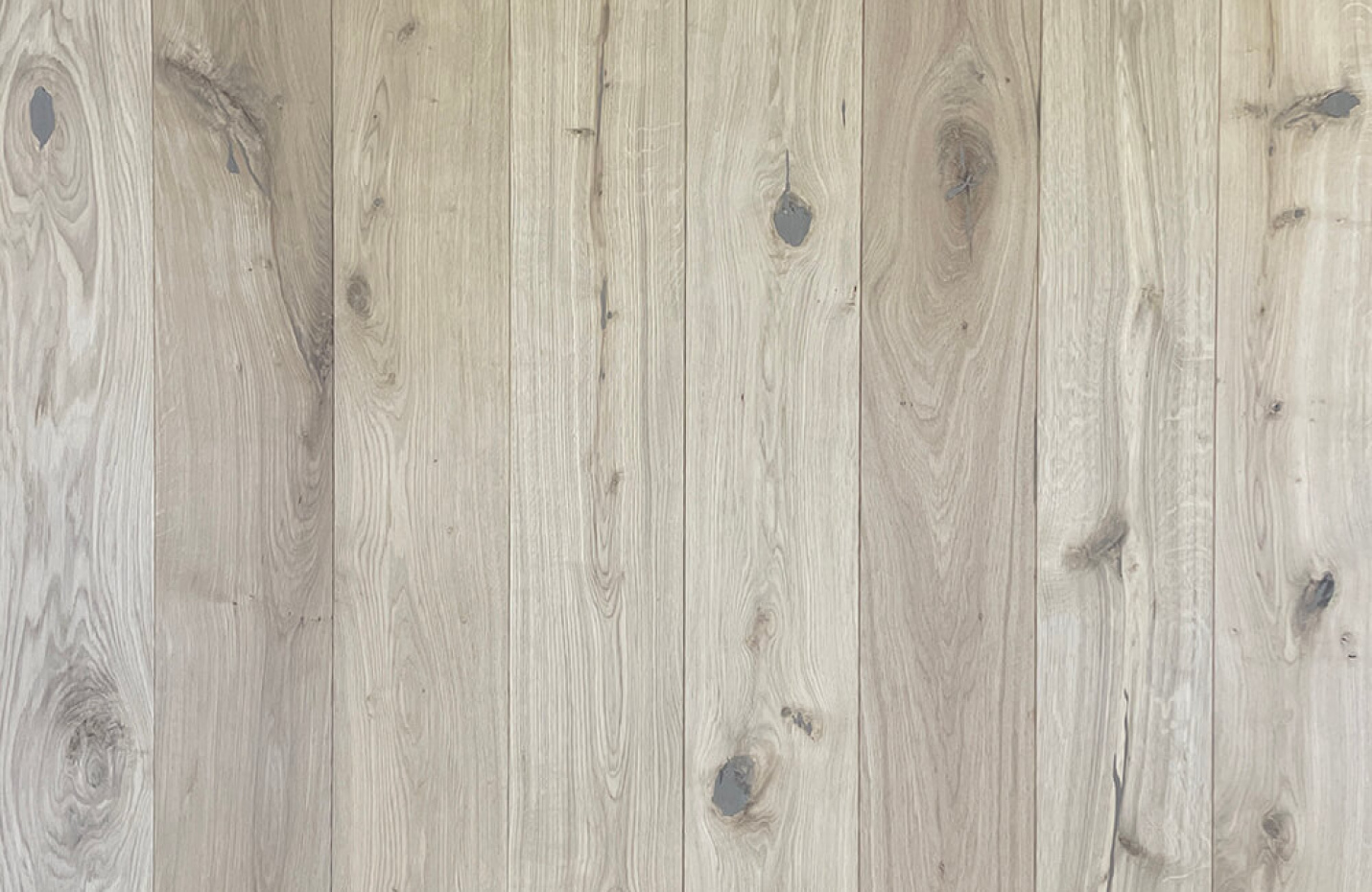 Rustic B
Rustic B grade, also known as character oak, has a classic style. This type of oak board is characterised by an unlimited number of knots. Rustic B stands out from other grades with more significant changes in structure, sharper pattern, and colour variations. It is these features that give the wood natural liveliness and exclusivity. Flooring in this style is the right choice for lovers of classic interiors. Rustic B oak boards are particularly suitable for living room, dining room and other larger spaces.